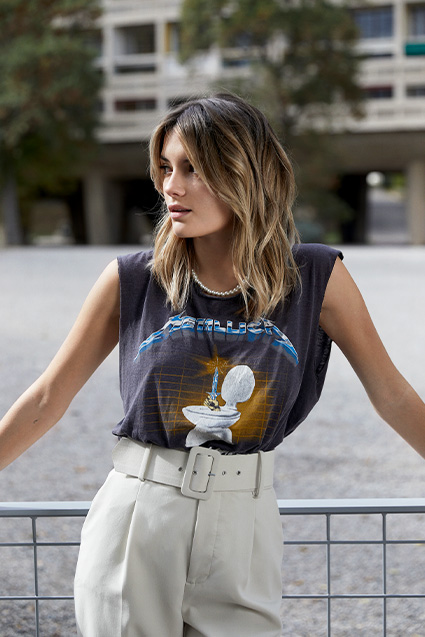 Paris-based Mod's Hair has extended its unparalleled global reputation to New Zealand. Credited in magazines around the world, Mod's hairstyles are created in the studio in sessions with photographers, stylists, designers and fashion editors.
Mod's hair continuously offers new styles which are introduced to the world via fashion runway shows and magazines. These styles are then further developed by the Mod's Hair creative team into special salon styles that are easy to care for, natural and feminine.
A team of stylists from Mod's salon in New Zealand travel to Paris for creative sessions at the Mod's training headquarters. Constant updating of technical skills ensure Mod's clients in New Zealand experience the same high level of expertise that European clients have enjoyed since 1968.
Mod's Hair
1968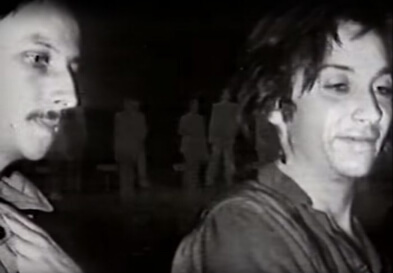 In Paris, Frederic and Guillaume established their first hair stylist agency specialising in studio work. Without a beauty salon, they attracted a rush of attention from magazines, advertisers and fashion photographers. The
new venture was named Mod's Hair which means hair for fashion. The group worked for many fashion magazines such as Elle, Marie-Claire and Vogue.
Mod's Hair
1972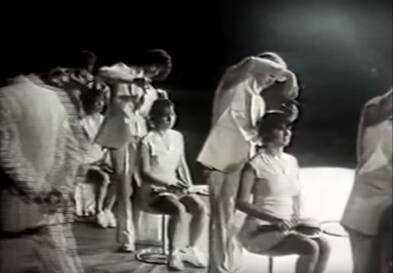 They participated in many fashion shows of pre-a-porter (ready to wear) designers, for example, Kenzo, Issey Miyake, Thierry Mugler etc who were rapidly becoming the focus of public attention, instead of haute couture. By year end, Japanese hair stylist, Tetsuya Tamura joined the group.
Mod's Hair
1974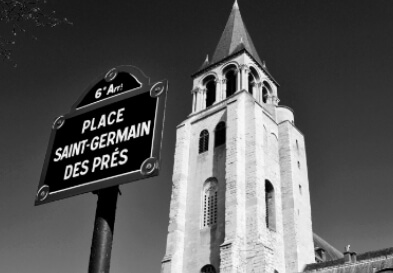 Excited readers who had noticed their credits in fashion magazines resulted in many enquiries to the media about the location of Mod's Hair Salon. The magazine editors suggested they open a salon, soon after came the launch of their first Mod's Hair Salon at 90 Rue de Rennes, near Saint-Germain de Pres in Paris.
Mod's Hair
1978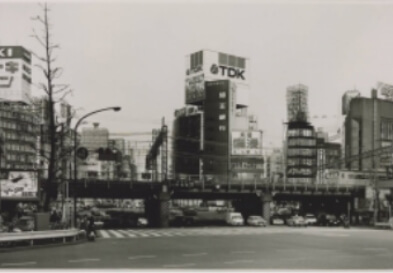 Mod's Hair established its salon and Centre de Formation (Education Centre) on the Avenue Montaigne, one of the most prestigious streets in Paris. Nearby are the shops of Christian Dior, Nina Ricci and Chanel. Later that year Tetsuya Tamura, the sole Japanese member, opened the first overseas salon in Tokyo.
Mod's Hair
1981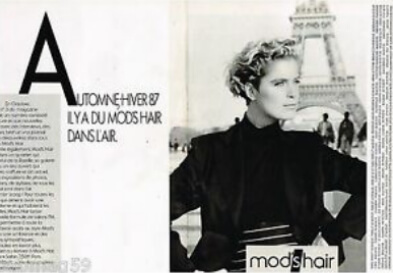 The first franchised salon in France opened. Since then franchised salons have opened in France, Japan, Italy, Germany, Austria, Canada, Brazil, Korea, Belgium, Spain, USA, Greece, Tunisia, Portugal, Russia, Switzerland, Taiwan and New Zealand.

Mod's Hair
1994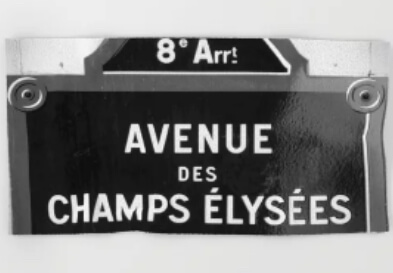 In January, Mod's Hair opened a main salon on the Avenue des Champs-Élysées in Paris, which is regarded as the model salon for Mod's Hair throughout the world. Following this the head office and Centre de Formation moved to the Rue d' Amsterdam. A training facility to teach Mod's stylists from all over the world.
Mod's Hair
2003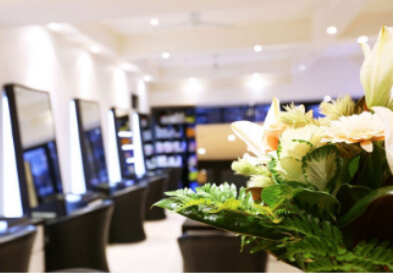 Julianne Liebeck returns to New Zealand from Greece, having been on the Mod's Hair international education team and involved in the setup of Mod's Hair in Greece she is perfectly poised to realise her goal of developing the Mod's Hair brand in Australasia. Soon after her return, New Zealand's first Mod's Hair is opened on Aikmans Road, Christchurch.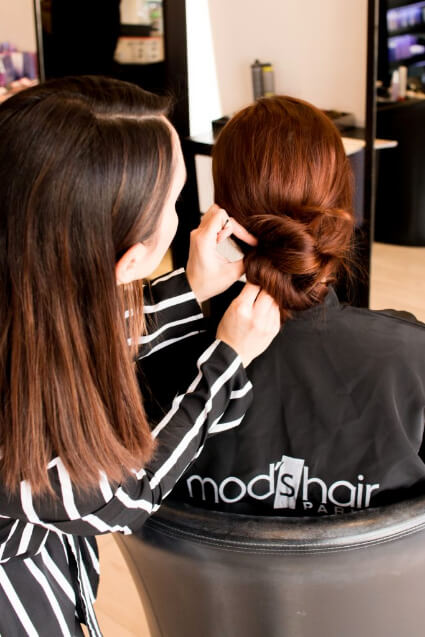 Mod's Staff are trained and equipped with the skills and knowledge they need, through our Paris History, were Mod's began. We have our training school located in Paris where our stylists twice yearly attend to fine turn their skills.
Being apart of a salon where we have new season collections, bring ideas and knowledge to our stylists helping grow our salon by continuously training our team. The Mod's way is based around working with the hair to create softness and movement, along with our client's lifestyle, in order to create their look after they leave the salon.
Mod's keep it real for each client, making sure that they can reach their hair needs, from our personalised service from the colour table to the stylist's service. We know it's important to be realistic with your look, knowing exactly what you need.
Each stylist recognises their personal strengths, and passions and would like their clients to utilise their information which in particular, can guide our new clients to find their perfect fit.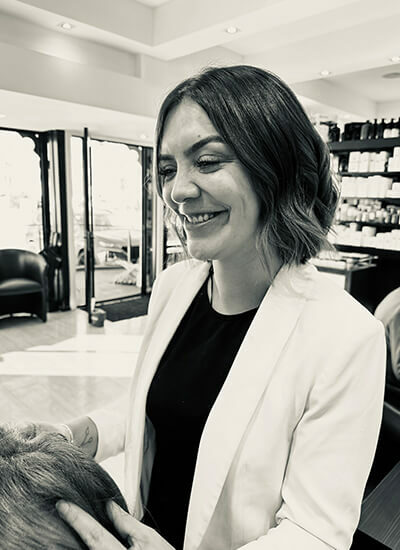 Katherine (Kat)
Hair Stylist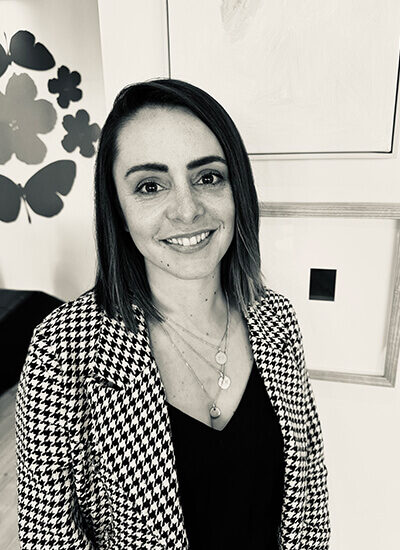 Lucy
Colourist & Hair Stylist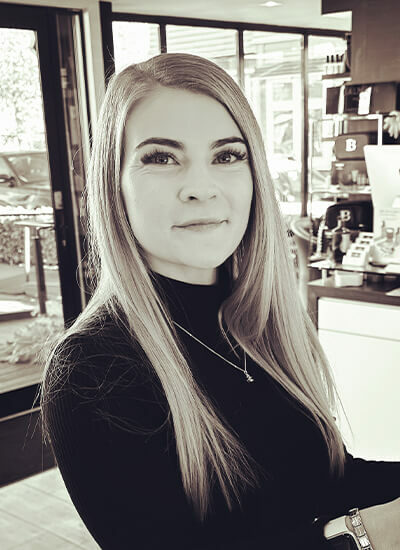 Behrooz
Senior Hair Stylist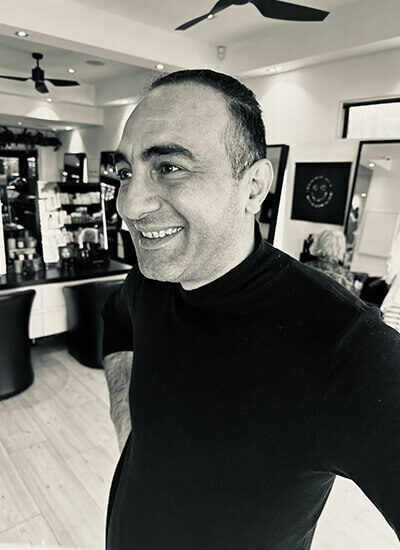 Eddie
Hair Stylist & Colourist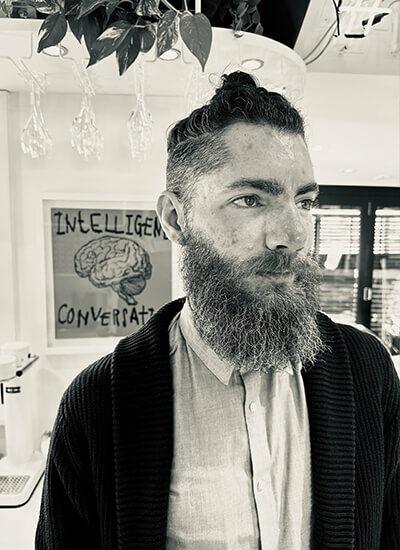 Jackie
Senior Hair Stylist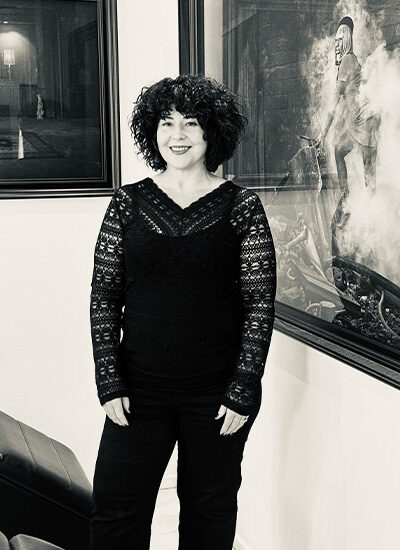 To have the confidence and self-belief to create greatness

Let's work for success and wealth creation for all

Made with Passion

Embracing ambition

The daily determination to achieve excellence

Honesty and integrity with no compromise

Respect each others strengths and support with loyalty

Enormous contagious energy

Global minds

Let's push play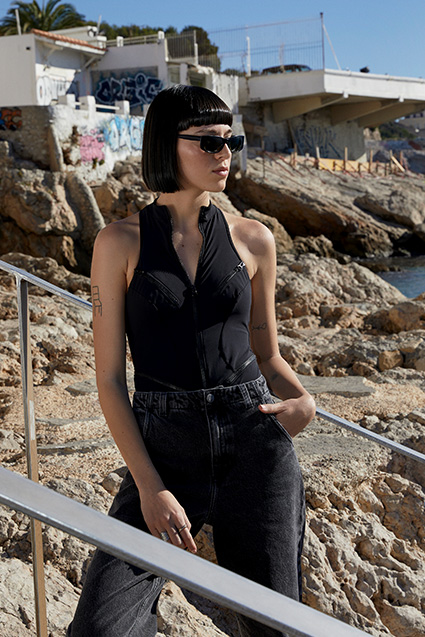 Mod's Hair – hair for fashion and you
The French are synonymous with having natural style – carefree, sexy and feminine. Mod's typically embodies all of these with its heritage dating back to the birth of prêt-à-porter (ready to wear). In 1974, the change of focus from haute couture inspired the creation of Mod's ("styled un-styled", "coiffed-de-coiffed")
The Technique
Our Mod's contemporary cutting method incorporates easy-to-care styles that are both natural and feminine. The Mod's technique works with the natural movement of the hair and our colouring technique balayage embraces the natural shades and method of colour.
Achievable, believable hair
Mod's are still at the heart of creating. Having endured 40 years of fashion, runway and editorial work allows us to anticipate and bring you the latest in hair trends, fashion forecasting and techniques.
This error message is only visible to WordPress admins
Error: No feed found.
Please go to the Instagram Feed settings page to create a feed.
© mod's hair 2023. All rights reserved.

Design + Development by BEATTHEWHITES