"13" Collection Spring Summer 2023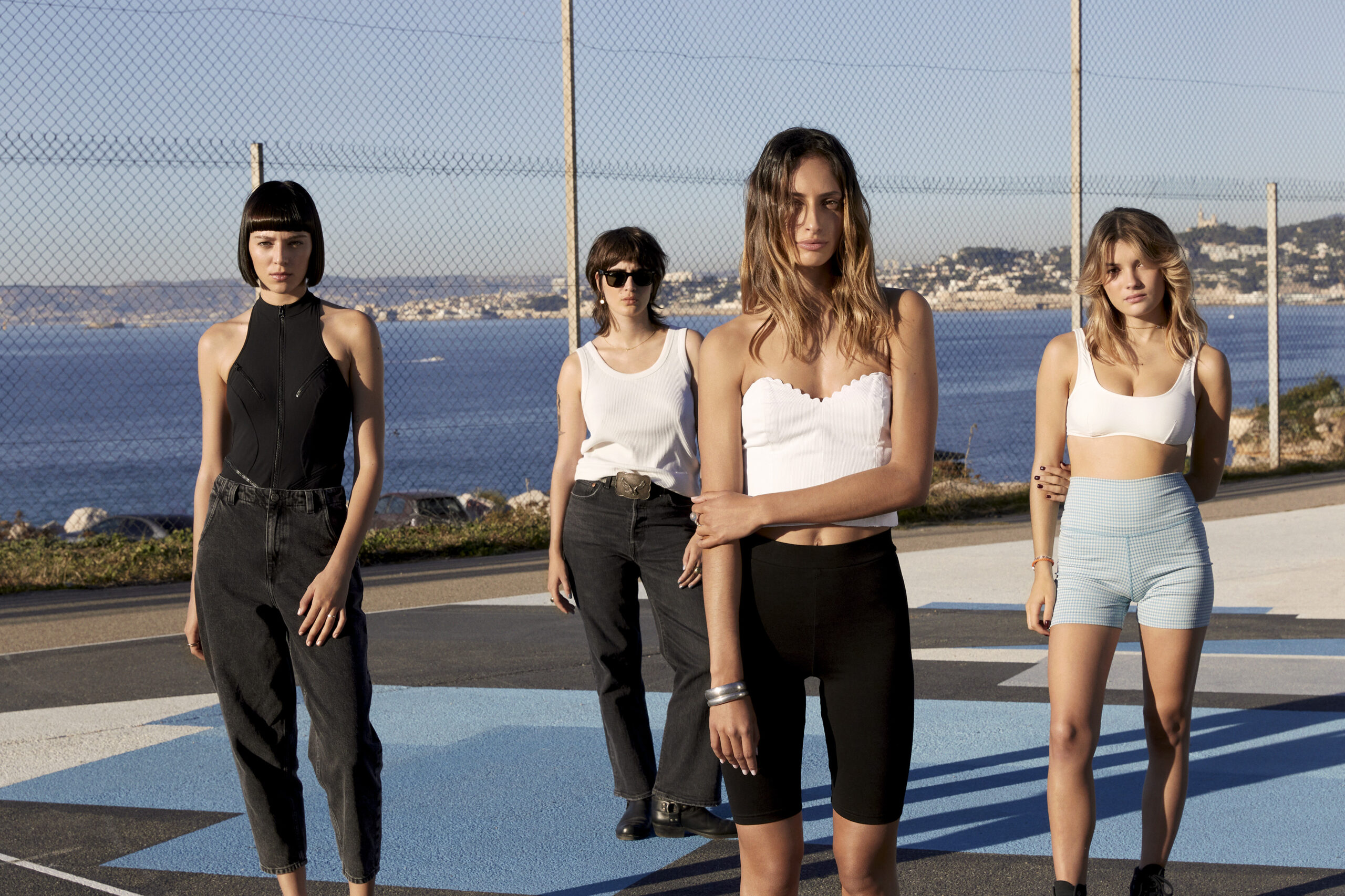 This Spring Summer Collection is inspired by the city of Marseille in France. "13" is a symbolic number, and also Marseille's postcode. Over the last few years this historic city in the Mediterranean has been enjoying a complete cultural evolution in many aspects including fashion, music and sports to name a few, and this new collection reflects this.
The Look: "ALBA"
Short and sharp bob. A timeless and structured version of the French bob. The line of the cut is enhanced by contrasting colours, the natural dark and the subtle, daring highlights in two shades, a metallic and a matte blue with a green influence. The volume is structured with a short fringe that confirms its character.
The Look: "LINA"
Comeback of the mullet. This personalised mullet cut is an evolution of the bob, with lots of layers and long at the neck. It is a powerful cut that reveals a strong personality.
The Look: "MANON"
Beautiful simplicity in long hair. The length is subtly layered to highlight the natural texture of the hair with spontaneous movement. The right highlighting with contrasts and depth is obtained using Soft Surfer by Mod's Hair combined with Glossing by Mod's Hair. The hairstyle mixes waves on the inside with soft cut on the face contour.
The Look: "OLIVIA"
The Californian shaggy cut baby blonde. This shaggy cut has very pronounced layering that brings volume and movement. The luminous blonde is obtained through a Mod's Hair Intensurfer highlight that transforms a natural to a Californian look.