Issue 07 of Societe has arrived & it is simply beautiful.
Grab your copy when you are next at Mods or at our stand in The Colombo!
Societe is a finalist for The Best Design Awards for Issue 05 & 06! Read more about this here!
                                                        —
Surfin' for Spring?! 
We welcome our latest Spring/Summer 2017/18 Mods Collection- bringing texture with a touch of Sun, Sand & Sea. Three champions meet to surf & to live their passion at one with nature.
Mods utilise the natural sea water creating texture (Mods Sel Liquide – does the trick too!)
Surfin features 3 legends: Lee-Ann Curren, Justine Mauvin & Marco Mignot Champions of the Water!
Change your hair up to welcome the Summer months, lift your look bringing lighter & brighter tones & let your stylist freshen up 'you're normal'. Utilize our Parisian techniques to get you ready for the new season.
Christmas is around the corner (with only 15 weeks to go!) organise your future appointments up until Christmas!
Book on our Online Website here: https://www.modshair.co.nz/mods-booking/ 
or call us on 03 355 8639
                                                                                           —
Our Superstar Colourist, Jaxson has arrived in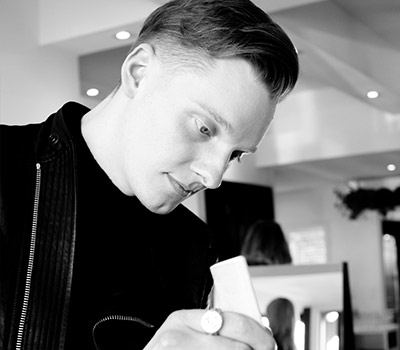 Paris to learn our next Mods Collection & further his skills with our Mods Trainers! Keep up to date with his travels on our Social Media!
—
"I am energized, creative and synergise well with like minded people with a taste for the "New" the "Modern" and the Avant-Garde- whether its fashion, or the art of the hair form"
"My work perfects that and I love clients who are willing to push the boundaries and challenge the status quo."
"Embrace being an individual amongst the crowd."