It's as though everything the French touch turns to gold, or at least, is super stylish as a result of their chic influence. We all strive to dress like them, follow their beauty routines, and style our homes like a Parisian, so their elegant names were clearly next in line. So we went on a French baby name hunt to track down the most elegant monikers from the stylish nation.  Scroll down to see which names made the cut.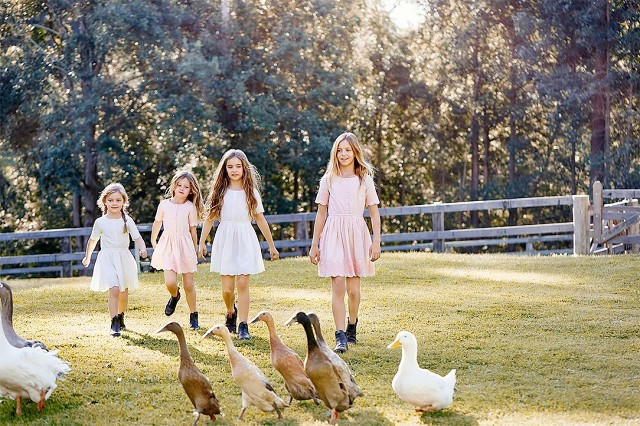 Ranked #3 in France, Chloé is certainly popular, and we guarantee this classic name will be cute now and in years to come. If you love fashion, this this is the perfect name for your little girl. Chloé is one of France's most popular luxury fashion houses and it's also the name of cool American actress, model, designer and It-Girl, Chloë Sevigny.

Camille is actually a unisex name in France and according to Nameberry it belonged to both the French sculptor Camille Claudel and feminist writer Camille Paglia. It's also the name of Victoria's Secret stunner, Camille Rowe. We are obsessed with her super cute American girl versus French girl films forVogue—C'est Magnifique!

With its origins in Latin, Juliette this beautiful French diminutive of Julie means "youthful" and it has seen a spike in popularity in places like the U.S. in recent years. Aside from it's pretty sound, this elegant moniker is the name behind some of our favourite actresses, American talent Juliette Lewis and French beauty Juliette Binoche.
The French feminine version of Clement has some famous admirers too; supermodel Claudia Schiffer named her daughter Clémentine, as well as Ethan Hawke and Rachel Griffiths. The name currently sits just outside the Top 100 in France.
This super chic name originates from the Greek word "chaste" and "pure." and according to Behind the Name it's ranked #5 in France. We first came across this name after reading the popular book, Parisian Chic authored by celebrity model Inès de la Fressange where she shares her personal tips and many well-kept secrets of French women.
If you're looking for a strong moniker for your little girl, then Jeanne is it. One of history's most iconic heroines, Joan of Arc is known as Jeanne d'Arc in France so you will be attaching that incredible legacy to your child when you give her this name. The French variation of Jean has Hebrew origins and means "God is gracious."
It might sound candy-coated, but Clara's meaning has character and strength. The cute moniker comes from the Latin "clarus" which means "bright" or "clear" so using this name will ensure your daughter omits a confident and definitive path in life. If you're a fan of the arts, you'll know that Clara was the darling lead in The Nutcracker ballet. This name will stand the test of time and trends. It was a Top 10 name in the 1880s and now sits at 108 on the popularity list.
From the Latin name Florentius, Florence has a rich history and modern beauty. You may know this name from Florence Nightingale. Considered the founder of modern nursing, she worked in British hospitals during the Crimean War and reduced the death count by two thirds, sparking a worldwide health reform. She established her own hospital in 1860 and established the Nightingale Training School for Nurses. That's an amazing legacy for any young girl. But if you need any more convincing, it's also the moniker of flame-haired maven and award-winning songstress, Florence Welch of Florence + the Machine.
Emmanuelle Alt is the epitome of chic. The editor-in-chief of Vogue Paris, she has dressed the same way for years, but we all worship her effortless style and strive to mimic it, right down to her well-cut blazers and crisp white shirts. This name is classic and cool, just like Alt, j'adore.
We know the name as Margot but the French spelling is way chicer, no? Not only does it look pretty on paper but we also think it's a cooler version of the much-loved monikers Margaret or Marguerite. This spelling was made popular thanks to American fashion model and actress, Margaux Hemingway, and granddaughter of Ernest Hemingway. It's also the name of über cool model, Margaux Brooke. But really we just love the name, regardless.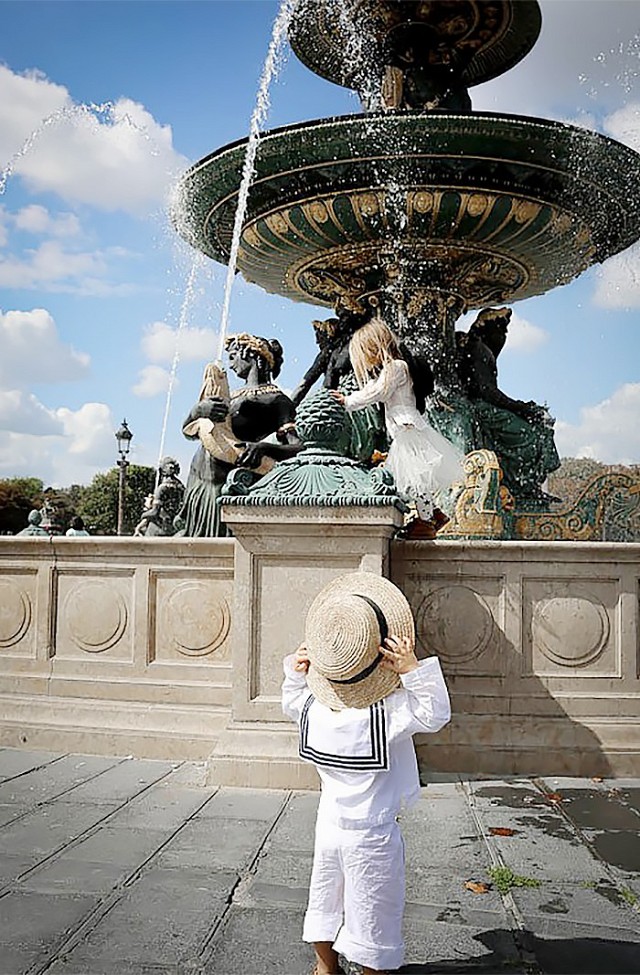 The French version of Jacob, has a regal touch as the moniker for the Prince of Monaco, Jacques I between 1689 and 1751. This is a classic French boys name that will be popular for years to come. Besides, it just has a cool ring to it, right?
The French derivative of the Roman name, Quintinus, is a great name with many famous monikers. While it's ranked #39 in France, it's also a very hip name in America too. President Theodore Roosevelt named his son Quentin, it's also the moniker of famous movie director Quentin Tarantino, and the awesome illustrator, Quentin Blake known for his work in all the Roald Dahl children's books.
Meaning "olive tree," this strong and sturdy name is the perfect choice for your little man.  It's also a fitting tribute to one of cinema's finest actors, Sir Laurence Olivier who starred in Wuthering Heights in 1939 and Cat on a Hot Tin Roof among many others.
This trendy unisex name stems from the Greek name for "helper" or "defender." For a bit of history, Nameberry says Alexis is an "ancient (male) saints' name as well as the name of a third century BC comic poet." But really it's just super cute and we think it translates really well from childhood to manhood.
If you love Stephen, then you'll love this French version. The classic name means "garland" or "crown" and we think it has a lot more charm than Steve, don't you think?
We are already fans of the English Henry, but the pronunciation and spelling of the French version is way cuter. It just rolls off the tongue and you don't have to worry about people saying it incorrectly either. Looks good and sounds great, we're sold.
We already adore Maximus, but the French version is super chic. It's popular too, ranking at #19 in France. The short version of Max is awesome, something you always have to consider when choosing a name. With its slightly feminine look and sound, it's very gender neutral, which we love. While it's more common in France for men, we think it's a super edgy and chic girl's name too.
If you love strong boy's names, then Tristan is your match. Tristan has medieval ties, and a dragon-slaying knight at the round table in Le Morte d'Arthur, a literary classic of traditional French and English tales by Sir Thomas Malory. It's bold, brave and beautiful, the perfect moniker for anyone's son. 
If you're looking for a name that has incredible history, then Sébastien is our pick. Behind the Name states it was also the moniker of Saint Sebastian, a "3rd-century Roman soldier martyred by arrows after it was discovered he was a Christian." Apparently the name saw widespread use across medieval France and Space thanks to the saint's popularity of this saint. It's also cool when shortened, think Seb, Baz or Bastian after the little boy from The Never Ending Story.
While it's certainly different, both in sounds and looks, that's kind of what we love about Loïc. This French name is the Breton form of Louis and ranks #141 in France. If you want your child to stand out with a distinctive name, then you've found it right here. Another bonus, it can't be shortened to anything else either.