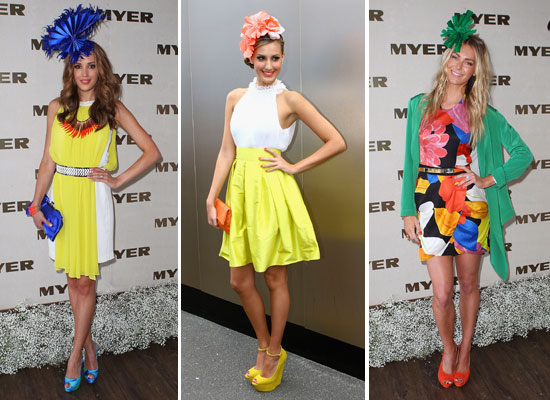 With the Spring Racing season quickly approaching, it doesn't matter whether you are down on the field in the heart of the action or at your local establishment cheering in support, as always with race day, careful consideration must be taken in all aspects of fashion attire, headwear and hairstyle!
To ensure you are showcasing the season's most stylish spring racing looks we have put together some suggested looks for all lengths of hair to guarantee you are race-day ready!
Short/crop length hair:
For short hair we recommend going for a vibrant and energetic look. Try creating some height to the front but then slick and comb back the sides, creating a very stylish and feminine shape. A bright burst of colour in a fascinator works perfectly with this hairstyle, or you can opt for something more classic in black and white.
Medium length hair:
For shoulder length hair, play around with loose, relaxed curls that slightly bounce up the length for a chic, cropped finish. This simple yet chic style looks great pinned back on one side with a side fascinator.
Alternatively, for mid-length hair, try side swept curls pinned into a loose bun to create an air of elegance. If you have a little more length you can allow the curls to flow over your shoulder and create a good base of volume to play with for your fascinator/hair accessory selection.
Long hair:
For those of you with long hair, you can't go past the sophistication and elegance of long, luscious locks blow dried to perfection. The simplicity of loose, relaxed, brushed out curls creates the perfect platform for endless hair accessory options.
If you are looking to sport an up-do for race day though, another great option for long-haired beauties is the slicked back ponytail or low chignon bun.