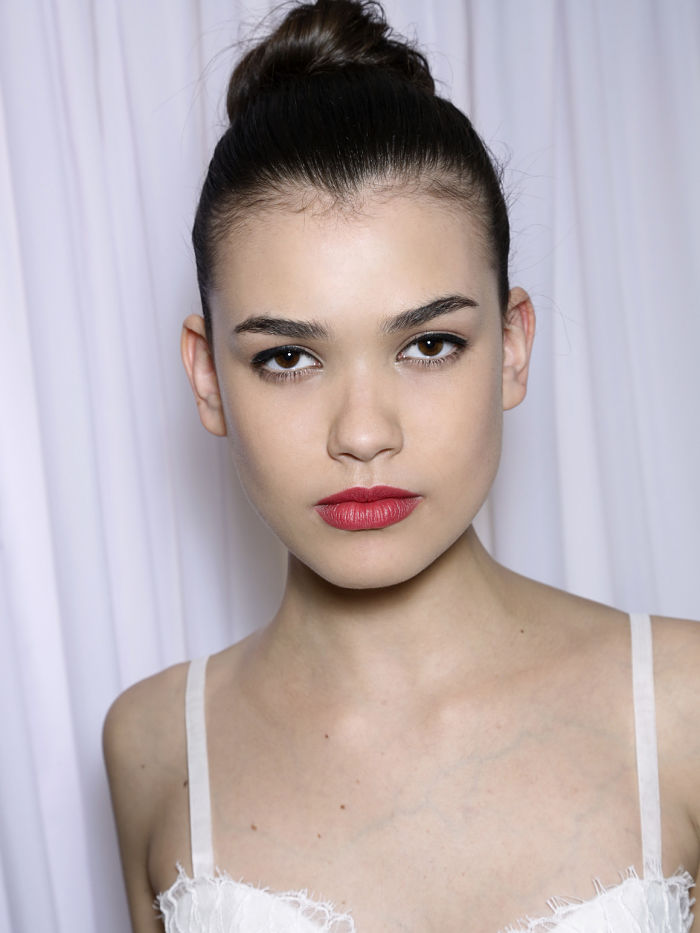 By now, most of us know it's not necessary—or even advised—to wash your hair each day. But that supposed time-saver can make it almost more annoying to style and tame your slept-on hair.  From frizzy roots to self-inflicted hair-tie kinks, we are always in search of an easy way to wake up looking good without the need to spend hours and hours on our hair each and every morning.
Enter the high bun.   Here's what to do: Pull completely dry hair into a high ponytail. (Wet hair is delicate and can easily get damaged if pulled tight when you sleep.)  In one piece, gently twirl the hair to the length of your ponytail. Now wrap the ponytail around itself in a spiral motion creating a bun shape. Using a snag-free elastic, like, secure the hair in place.  Gently release hair out from the base with a shimmy motion to allow some give and avoid the dreaded crease. Voila!  You'll wake up with beach waves, sans the typical pin-straight top portion.
Do you have a nighttime beauty secret we all should know? Share what you swear by below!